Upcoming Events
Annual Plant Sale
Now is the time to start thinking
about those beautiful flowers in your yard this summer. You can get wonderful plants and help your local Richfield Historical Society....Read More
April 28, 2016 - Monthly Program

"Mary Todd Lincoln's Genealogical Tree" by Jenna Theissen.
Mary Todd Lincoln was born into a prominent family in Lexington, Kentucky—a town her family had helped found—on December 13, 1818. Mary grew up wealthy; her father, Robert Todd, was a successful merchant and a politician....Read More
More Events - Mark Your Calendar
Richfield Art at the Mill - July 23, 2016
18th Annual Thresheree - September 17 & 18, 2016
RHS in Action
Your Name on a Blacksmith Shop Beam
The blacksmith shop at the
Richfield Historical Park is getting to look more like a building with the heavy support beams in place and girts installed. You can help get this new venue built as well as have have your name on a horseshoe in the shop...Read More
Maple Syrup Wins 2nd Place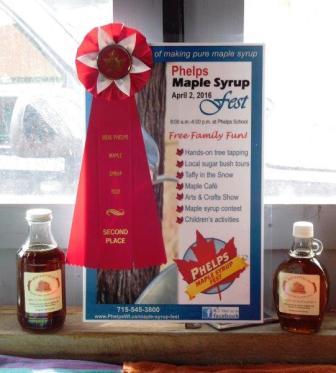 For the first time, the maple syrup produced by the Richfield Historical Society was entered into a contest and won 2nd Place in the Dark Amber category! The syrup was judged on the basis of Density, Clarity, Flavor, Color and Container/Label. The entries were judged by local celebrities at the Phelps Maple Syrup Fest. Congratulations to the RHS Maple Syrup Team.
Fun at Maple Syrup Family Day - Mar. 26, 2016
The weather was perfect to
enjoy a day at the Richfield Historical Park to learn about making maple syrup, shredding cornstalks and visiting historic buildings....Read More
Messer/Mayer Mill Foundation - Phase 2 Completed
When tours were given of the Messer/Mayer Mill located in the Richfield Historical Park, visitors could not see the basement of this historic building. Now, a path leading to a door in the basement has been completed....Read More
Donors to Messer/Mayer Mill Fund Etch Their Names in
History. The Fund to restore the Messer/Mayer Mill is growing. Much of this growth is due to those persons whose donations entitle them to a recognition brick....Read More