Upcoming Events
April 27, 2017 ~ 7 pm
Wisconsin's Underwater Treasures
The cold and fresh waters of Lake Michigan – free of the salt that corrodes ocean vessels – have preserved hundreds of shipwrecks. Lady Elgin (1860), The Alpena (1880) and Niagara (1846) all met their fate on Lake Michigan. Matt Kadow, from the Wisconsin Maritime Museum, will share more exciting tales of Wisconsin's underwater treasures...Read More
Spring is in the Air--Annual Plant Sale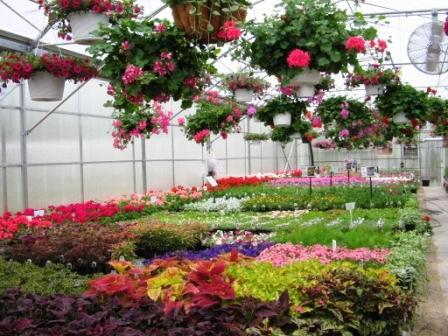 It is time to think about the colorful flowers you use to beautify your yard. The Faust Greenhaus and Nehm's Greenhouse have a canopy draped with lush hanging baskets, the benches are 
spilling with thousands of colorful
annuals. Take a walk through these greenhouses, select your plants and support the Richfield Historical Society at the same time......Read More

Step Back in Time
May 14, June 11, July 9, August 13
Noon to 3pm
How were clothes washed long ago? How heavy was the grain that was hauled into the
Messer/Mayer Mill? Did you know that coffee didn't come in a can but that the beans had to be ground? Step Back in Time to experience life as it was before the electric washer and dryer, before chain saws, before refrigerators....Read More
July 22, 2017 ~ 9am-4pm
Richfield Art at the Mill
Sneak Previews of Exhibitors
Call for Artists
2017 Artist Guidelines
2017 Artist Application Form

Note: Quotas for jewelry and woodworking (bowls, cutting boards, etc.) artists have been reached as well as vendors.
September 16 & 17, 2017
19th Annual Thresheree
RHS in Action
Outdoor Wisconsin to Feature the Richfield Historical Park
Dan Small, host of Outdoor Wisconsin, and a production crew visited the Richfield Historical Park to film a segment for an upcoming show. The grist mill was featured plus a few more sites as background for segues to other parts of the show. The program will air on Thursday, May 11, 9 pm and Saturday, May 13, at 9 am on Milwaukee PBS Channel 10.
What Was Farming Like at the Turn of the Century?
A team of RHS volunteers is
talking with many folks who were from farming families 'back in the day'. These persons are sharing their stories--otherwise this valuable history would be lost....Read More
Lots of Hardy Wisconsinites Attended Maple Syrup Family Day on March 25, 2017
Decked out in mittens, boots, and hats, many, many people attended this event on a damp, chilly day at the Richfield Historical Park. They enjoyed seeing how maple sap is gathered and boiled into sweet maple syrup, tasted maple cotton candy (new this year), and heard a story in the log cabin ....Read More
Great Progress on the Blacksmith Shop
The blacksmith shop at the Richfield Historical Park has that finished look with the siding all installed. You can help get this new venue completed as well as have your name on a horseshoe in the shop...Read More
Wish List for the Lillicrapp Welcome Center
Do you have an old wire egg basket, crock, or spool cabinet which you
don't display in your home but can't bring yourself to toss out? RHS is looking for these items and several more to enhance the General Store display in the Lillicrapp Welcome Center. Read about this interesting display and see the entire Wish List....Read More
Get the Mill Grinding
Donors to Messer/Mayer Mill Fund can etch their names in
history. The Fund to restore the Messer/Mayer Mill is growing. Much of this growth is due to those persons whose donations entitle them to a recognition brick....Read More
Past Features of RHS in Action