Upcoming Events
Maple Syrup Family Day
Saturday, March 24, 2018 ~ 11am-4pm


Steam rising from the boiler making maple tree sap into syrup, blacksmiths at work, story time in the log cabin and much more. Enjoy a day outside at the Richfield Historical Park....Read More

Spring Is Here -- Time for the RHS Annual Plant Sale
Once again Faust Greenhaus and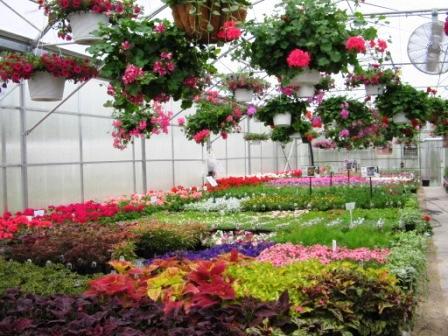 Nehm's Greenhouse will be partnering with the Richfield Historical Society to provide you with healthy plants to beautify your yard....Read More
Thursday, April 26, 2018 ~ 7pm
"History, Ecology & Indian History of Horicon Marsh "
Eagles, wood ducks, double-crested cormorants and belted kingfishers, great blue heron -- these are just a few of the many species found at the Horicon Marsh.
Bill Volkert will present an overview of the geology, history, wildlife and ecological concerns for maintaining the health and integrity of this vast wetland....Read More
Step Back in Time
May 13, June 10, July 8, August 12, 2018
Have fun doing the chores of yesteryear in the historic buildings located in Richfield Historical Park--ring a dinner bell, haul grain, grind coffee....Read More
Richfield Art at the Mill
Saturday, July 28, 2018
Call for Artists & Vendors
Artist Guidelines
Artist Application Form
Vendor Guidelines
Vendor Application Form
20th Annual Thresheree and Harvest Festival
Sat., Sept. 15 & Sun., Sept. 16
Photo Gallery - 2017 Thresheree
Christmas at Richfield Historical Park (Venue for Christmas in Richfield)
Saturday, Dec. 1, 2018
***************
Learn about Richfield Historical Park Tours

RHS in Action
Can You Help Richfield Historical Society Identify Old Photos?
The Richfield Historical Society (RHS) is lucky to have many photographs in its collection. Some date back to the
later 1800s. Most of the pictures are identified, but there are still quite a few that we cannot identify a person or location. This is one of them. Do you know this lovely lady with the stylish hat?....Read More
Traveling Trunk Enjoyed by 4th Graders
Items from long ago were taken to St. Peter's School (Slinger) and Richfield Elementary by Kathy Weberg, volunteer for the Society. A handmade wool lady's swimsuit was
a big hit as well as a beaver coat. Many more items brought history alive for these eager 4th graders.

Majestic Maples are Tapped in Richfield Historical Park
The RHS Maple Syrup Team has tapped the trees and are hoping the weather will cooperate with warm days and cool nights. When this happens, the sweet sap is collected and boiled into delicious syrup....Read More
Antiques, Appraisals & Delicious Chili -- What a Combination!
On Sunday, February 18, about 400 interested visitors arrived at the Friess Lake School to browse among antique dealers' booths looking for that special item, find out the value of a long-forgotten treasure and enjoy a bowl of steaming hot chili....Read More
Messer/Mayer Mill Foundation Being Restored - South Wall in Place and Stone Facing In Progress!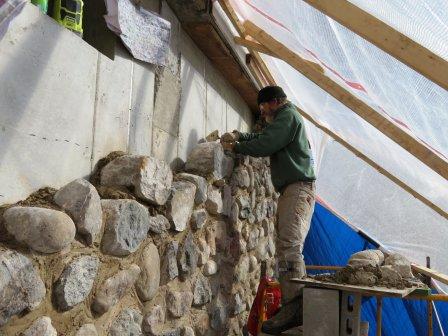 In early 2018, the Messer/Mayer Mill will once again have a solid foundation. That will pave the way to "Get the Mill Grinding" -- the goal of the Richfield Historical Society. Way back in 2008, a friend of the Richfield Historical Society, Ivan Laubenheimer, left $100,000 to the Society....Read More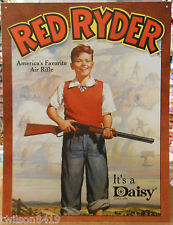 Read This Month's Interesting Story About Randy Mayer and His Red Ryder BB Gun...Click Here
***************
Weekly Highlights
Historic Photo

Lillian Motz (a Richfield, WI,
homestead family member) remembers her dad's first car, a 1913 Ford. It had a brass radiator, kerosene lamp in the back and headlights that were very dim unless the car was in low gear, then they flared much brighter. There were only three doors, so the driver could not get out unless the front seat passenger got out first. There were ising glassed windowed side curtains that could be attached if the weather was bad. Somehow that car had trouble climbing hills. The Colgate hill was a bad one on either side. Many times her dad needed to back up the hill while her mother and she walked up. She didn't know why, but the reverse gear must have been stronger than the low gear.
***************
Unique Model of Messer/Mayer Mill at Richfield Village Hall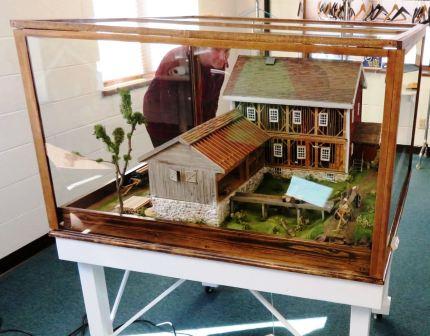 In September, Joe Rinker presented his 3/8 scale model of the Messer/Mayer sawmill, circa 1857, and gristmill, circa 1870, to the RHS. The unique model is now on display at the Richfield Village Hall. The RHS has completed extensive restoration work on the real grist mill in Richfield Historical Park, but the sawmill no longer exists. The model took Mr. Rinker 750 hours in over 4-year period to build this intricate model.
What Was Farming Like at the Turn of the Century?
A team of RHS volunteers is
talking with many folks who were from farming families 'back in the day'. These persons are sharing their stories--otherwise this valuable history would be lost....Read More
Past Features of RHS in Action