About the Richfield Historical Park
The Richfield Historical Park is located in Richfield, WI. It is a 33-acre park that is part of the Village of Richfield park system. Adjacent to it is the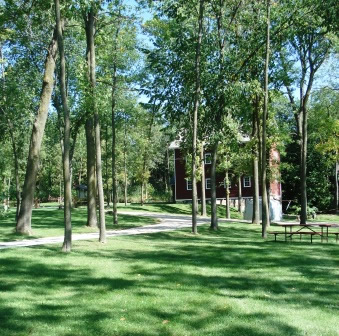 Richfield Nature Park which includes another 92 acres available to all visitors.

The Richfield Historical Park is home to many historic buildings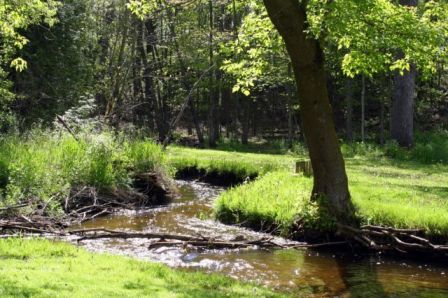 which are restored and maintained by the Richfield Historical Society. The beautiful Coney Creek meanders among various wooded areas. Hiking trails also wind throughout the park. Picnic tables and benches are available for visitors to enjoy.

The park is divided into four areas. Click the underlined link to learn about each area.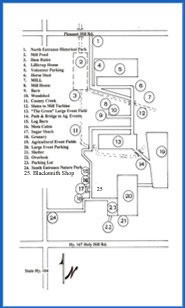 Aerial Photography of the Park
Park Hours: 7am - 10:30pm
Historic buildings in the Park are only open during Scheduled Tours and Richfield Historical Society events.
Entrances to the Richfield Historical Park:
1896 State Road 164, Richfield, WI 53076 (entrance for Events)
4399 Pleasant Hill Road, Richfield, WI 53076 (entrance for Tours)
Scheduled Tours:
Step Back in Time: May through August ~ 2018 Dates to be Announced
Tours and Engaging Activities such as Grinding Coffee, Hauling Grain and Washing Clothes plus many more fun things to do and see.
Note: Pioneer Homestead not open on these dates
Tour Rates:
$5 per person; children under 6 are Free
Other Times to Visit:
Open during Richfield Historical Society Events
By appointment (May 1 to Nov. 1) ~ Call 262-628-0252
Note: The Lillicrapp Welcome Center is the only building with handicapp accessibility.
Click Tours for additional information

Rental of the Park: The Richfield Historical Park is available for rental for weddings, reunions, company picnics and other types of gatherings. Photo sessions inside the historic buildings can also be arranged. Click Rental for more information.